Professional maintenance and plumbing services – 24 hours a day, 7 days a week everywhere in Brisbane & Gold Coast.
Upfront
Pricing
Brisbane & Gold Coast Plumbing Services
Ryan Old Plumbing team are committed to providing excellent customer service in all our plumbing projects. Our workmanship is 100% guaranteed, every time, on every job.
Blocked Drains Cleared
One of the most frequent plumbing problems Brisbane homeowners face are blocked drains. Our experienced team can quickly find the blockage, unblock the drain and carry out any repairs needed to reduce the chance it will clog up again.
Hot Water Systems
Hot water is essential in most homes and businesses. We understand that problems with the hot water system need to be sorted out fast. Our plumbers will get to the bottom of the problem and provide practical, efficient repair solutions.
Gas Fitting Services
We don't just deal with water. We're professional gas fitters too. Our team of highly experienced gas plumbers provide a large range of gas plumbing services throughout Brisbane and the Gold Coast suburbs.
Leak Detection
Ryan Old Plumbing offers comprehensive leak detection services. Our experienced local plumbers will find the leak using the latest leak detection equipment, uncover the cause and, provide practical, efficient solutions to resolve the problem.
Gutter Repairs
Our team of qualified plumbers are one of the most trusted groups around when it comes to providing gutter repair services to Brisbane, the Gold Coast, Moreton Bay, Logan and Redlands. Find out how we can help today!
Emergency Plumber
If you have an urgent plumbing issue in Brisbane or Gold Coast that can not wait until the next business day, call Ryan Old Plumbing's emergency plumbing team today. We offer a comprehensive range of emergency plumbing services.
Plumbing Problems? Get A Quote!
Send us a message with your plumbing needs and we'll get in touch to answer any questions and arrange a visit to provide you with a quote.
Ryan Old Plumbing Reviews
Here at Ryan Old Plumbing, we've helped thousands of Brisbane & Gold Coast residents just like you with plumbing emergencies, repairs and installations. What did they have to say about Ryan Old Plumbing team? Read some of our many five-star reviews to find out!

Excellent service. So good to deal with. I recently renovated my bathroom and the guys were so helpful. They handled a few curveballs and got my bathroom up and running in a timely manner…

I would like to thank the service of the experienced plumber who came to quote the installation of tap fittings I purchased myself. Nothing was a problem and he installed them on the spot…

Fantastic! Ryan was friendly from the first call and had a young bloke attend my leaking hot water in Manly within half hour, had the job completed within the next half hour and kept me up to date…

Book a plumber now!
Get upfront pricing, guaranteed workmanship and a free plumbing inspection, when you book one of our expert Ryan Old plumbers today!
Dear Customer,
We specialise in providing professional maintenance plumbing services – 24 hours a day, 7 days a week everywhere in Brisbane and Gold Coast. If you have an emergency plumbing situation then contact our office and we will come to you ASAP!
You can trust Ryan Old Plumbing with your plumbing needs, as we are aware that a great business is measured by its customers and the referrals that come from them. We are a family business based in Wynnum, with a team of experienced plumbers operating across the city daily.
Kind Regards,
Ryan Old
Managing Director, Ryan Old Plumbing
Maintenance Plumbing
Blocked Drains
5 Reasons To Switch To Ryan Old Plumbing
We are committed to providing the best customer service
We are fast, reliable, professional plumbers
You can rely on us, no matter how big or small the job is
24 Hour service and repairs, your local emergency plumbing specialists
For peace of mind, all workmanship is fully guaranteed.
Brisbane & Gold Coast Plumbers – no mess, no hassle
Whether you're renovating your kitchen or your bathroom or mopping up the aftermath of a burst pipe we know just how stressful plumbing or drainage tasks and emergencies can be. We've all been there so we know what you're going through.
Our technicians do all they can to take away any stresses and hassle so that you can get on with more enjoyable things. They'll treat your home as if it were their own, and leave it clean, neat, and tidy. Many of our customers even joke that their house is cleaner after our visits than it was before!
Installations – new fittings and fixtures, hot water, renovations, pipework, drainage solutions
Repairs – hot water, cracked drains, blocked drains, dripping taps, toilet repairs, leaking gutters, blocked toilets, burst pipes
Preventative maintenance – drain cleaning, plumbing inspections, hot water servicing, TMV and tempering valve testing, fire protection systems, leak detection
Property management – routine testing, compliance services
Emergency plumber service – available 24 hours
Plumbing Tips & Tricks
Our blog aims to discuss everything that concerns plumbing, from changing a tap washer to tips on what to do in a plumbing emergency. We hope you find it to be a useful resource, should you have any questions, please get in touch.
On the Gold Coast, we have a diverse and well-managed water supply system, but have you ever wondered about the origin of your tap water? This guide will take you on a journey through the Gold Coast's water supply, treatment procedures and whether the water is safe to...
The Gold Coast has a reputation for being an expensive place to live, so finding ways to cut back on the cost of living in any way is a big relief, especially as water bills can take a big chunk out of monthly household earnings. Knowing how much residents are paying...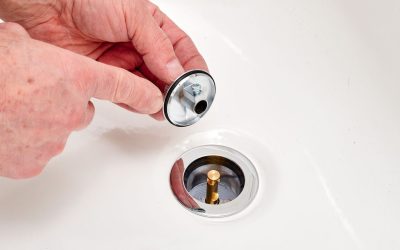 Yes, there are an awful lot of bath drain types. Just need to know how to remove the bathtub drain you're dealing with? Follow our generic 11-step process.
Book a plumber now!
Get upfront pricing, guaranteed workmanship and a free plumbing inspection, when you book one of our expert Ryan Old plumbers today!