Hot Water Systems Brisbane
Professional hot water installation, repairs, and service
The specialist hot water team at Ryan Old Plumbing can cover all your hot water system needs across Brisbane. We offer electric, gas, solar, instant, under sink and heat pump hot water services including supply, installation, repairs, and routine maintenance of all the leading brands.

Book a Hot Water Specialist
Emergency hot water
No hot water? Leaking hot water system? Pilot light won't stay on? Cold showers? These and other urgent problems need fast, professional attention to avoid property damage and to quickly restore essential hot water supply to your home. Our emergency plumber is on call 24 hours a day, 7 days a week to get your hot water repairs carried out swiftly and without delay.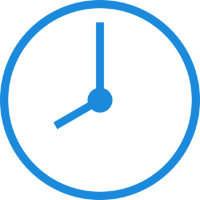 ‍

Call our emergency plumber now on 0421 185 947 .
Energy-efficient instant hot water systems
Whether you're upgrading your old hot water system or looking at your options for a new installation, instant hot water systems are well worth considering.
Instant, which is sometimes referred to as instantaneous or continuous flow, are compact and energy-efficient. Most models are either natural gas or LPG fueled but there are many brands which are introducing electric models to their range.
One of the major benefits of this style is it only heats water when you turn on the hot tap. This can drastically reduce running costs compared with storage style water heating options which need to maintain the temperature of the water in the tank above 60℃ all day, every day.
If you're interested in saving money every month on your home water heating costs speak to our team about installing an instant hot water system in your house today.
All the major hot water brands
Ryan Old Plumbing covers all of the major hot water system brands which means a call to our team will take care of all your hot water needs. Brands of hot water systems we supply, install, repair, and service include:
Rheem
Rinnai
Dux
Bosch
Vulcan
Aquamax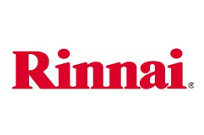 If the hot water system you're looking for is not listed here give our team a call on 1300 740 206 , we can help.
Your local specialists in hot water Brisbane
Looking for top quality, professional hot water services in Brisbane? Ryan Old Plumbing water heating experts are ready to help with all your home and commercial hot water requirements throughout Brisbane contact our team on 1300 740 206 or book online now Hot Water Service Booking .
We service all areas of Brisbane including:
We can help with your hot water issues in Brisbane.
Services We Offer in Brisbane
HOT WATER FAQ
For more in depth hot water information visit our Hot water Information page