Electric Hot Water Systems

Affordable electric hot water system services
Hot water is a crucial part of everyday life and, at Ryan Old Plumbing , we know the importance of having hot water 24 hours a day, 7 days a week. That is why we offer a comprehensive range of electric hot water services and solutions, including installation, repairs and maintenance. From small scale options to large applications and everything in between, our qualified plumbers are some of the best in the business. We service Brisbane, Logan, Redlands and the Gold Coast, so give us a call to find out how our friendly team can help you today!

BOOK ELECTRIC HOT WATER SERVICE TODAY
Extensive range of leading electric hot water system brands
When it comes to electric water heaters, Ryan Old Plumbing deal with a variety of leading brands including:
Rinnai.
Rheem.
Dux.
Bosch.
Vulcan.
Aquamax.
Thermann.
If the brand you are looking for is not listed above, this does not mean that the Ryan Old team can not assist. Give us a call on 0421 185 947 and we can discuss your electric hot hot water needs today.
Instant electric hot water system
Instant electric hot water systems, just as their name suggest, offer 'instant' hot water as and when you need it. Otherwise known as instantaneous, tankless or continuous flow systems, the great thing about instant electric hot water systems is that they only use energy to heat the water you need, as opposed to storage tanks that require power 24 hours a day to keep a tank full of water hot. They are also great for smaller areas, such as apartments or small office spaces, as they compact in size.
Theoretically, and if you have chose the correct-sized unit, even at peak times you should never run out of hot water with an electric instant hot water system. Another plus is that it will constantly produce heated water, which means no waiting for a tank to reheat!
Electric storage hot water system
Another electric hot water option is an electric storage hot water system, which is the most common hot water system choice across Australia. The downside to electric storage options however is that they produce high levels of greenhouse gases, as well as being quite costly to run (due to their high levels of power usage). The good news is though that a range of major brands offer more eco-friendly options these days, making them a lot kinder on the environment then they used to be.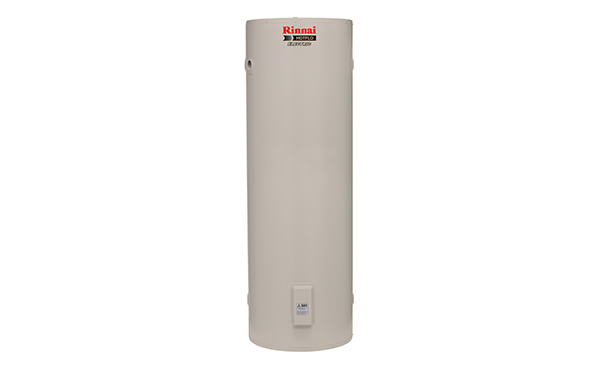 Experienced and qualified electric water heater experts
The plumbers at Ryan Old are fully licenced and qualified tradespeople, with years of industry experience and knowledge. This ensures that we only offer top quality service and pragmatic and practical electric hot water solutions, no matter the size or type of job. We assist both residential and commercial customers, so get in contact to find how we can help in your home or business today.
Why use us for your electric hot water system needs?
The team of plumbers at Ryan Old are fully insured and qualified professionals, with extensive experience in both electric storage and electric instant hot water systems. Additionally:
We are prompt and clean up after ourselves.
Our emergency plumber is available 24/7, because we understand problems can happen at any time.
Our work is 100% guaranteed.
We offer free, no-obligation quotes and competitive pricing.
We use quality components and hot water brands to ensure our customers get reliable, long-lasting hot water solutions.
We offer a 0% interest-free payment plan to help you get your installation or repairs carried out sooner. Speak to our team for details.

Your local electric hot water system plumbers
If you have any further questions regarding electric hot water and its place in your home or business, or you would like to speak to one of our friendly team members regarding another plumbing issue you may be having, we would love to hear from you. We service Brisbane, Logan, Redlands and the Gold Coast, so call us on 0421 185 947 or complete our hot water service booking request today. We are the electric hot water experts you can rely on, so get in contact now.
HOT WATER FAQ
For more in depth hot water information visit our Hot water Information page