Hot Water Brands

Top quality hot water system brands we offer
Ryan Old Plumbing is committed to providing customers with quality service on every job. One of the ways we maintain this by using proven, reliable products, parts and components from top quality reputable brands. Your hot water system should provide your home with reliable water heating for more than 10 years which is why we recommend investing in the proven hot water excellence of brands such as Rheem, Rinnai, Dux and Thermann.

Ryan Old Plumbing works with a large range of hot water system brands to ensure we can provide a water heating solution for every application, from a small apartment to a large home. We cover all styles including gas and electric instant and storage models, as well as solar and heat pump types.

Book a Hot Water Specialist
Rheem

"Steady hot and strong. Install a Rheem." Rheem has grown from producing its first gas water heater in Sydney in 1939, to the extensive range they manufacture today. Their current product collection offers gas storage and continuous flow, electric storage, solar, heat pumps as well as pool heating options.
Energy efficient designs including 5 Star rated gas storage options and 6 Star continuous flow units
10 year parts and 3 year labour warranty
Long lasting materials
Find out more about Rheem Hot Water Systems
Rinnai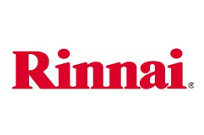 Rinnai has been providing Australia with hot water solutions for over 45 years with a large product selection of residential gas and electric storage, instant gas, solar, and heat pump as well as larger scale commercial solutions.
Australian made options designed for the tough Australian conditions
Backed by a 10 yr tank warranty and 12 yr heat exchanger warranty
7 Star energy rated instant gas models for peak energy efficiency
Find out more about Rinnai Hot Water .
Dux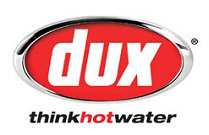 Dux hot water has been around for more than 100 years and is committed to providing efficient, reliable, long lasting products as well as the continued research and development of new systems.
6.7 Star energy rated continuous flow models
12 year heat exchanger and 10 year storage tank warranty
Small 25L electric storage units perfect for the office kitchen up to the huge 400L Proflo which easily caters for 9 to 11 people
Find out more about Dux Hot Water Systems .
Vulcan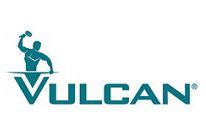 The Vulcan hot water brand is produced by Rheem Australia and offers affordable, easy to install gas and electric storage hot water systems made with tough high strength, ceramic lined steel tanks to withstand varying water and heating cycles.
7-10 year cylinder warranty
135L & 170L gas models, 50L to 410 electric models
Readily available spare parts
AquaMAX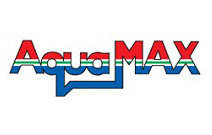 Relatively new to the Australian market AquaMAX burst onto the scene in 1988 offering highly efficient electric storage and 5 star rated gas storage models. The company strives to produce hot water systems which achieve performance efficiencies above the Government minimum energy rating requirements.
50L-400L electric vitreous enamel range with built in anode protection & 10 yr tank warranty
Stainless steel models - 12 year stainless steel cylinder warranty, no anode needed, long lasting
Designed for Australian conditions
Thermann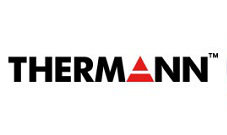 100% Australian owned, Thermann aims to set the standard in hot water system technologies and are committed to providing those at the business end, plumbers, with simple installation processes and solid, ongoing support. The Thermann range includes instant, electric and gas storage, heat pump and solar models.
Quality options for every budget
Rigorous testing to ensure the highest quality and performance
Residential and commercial options
Bosch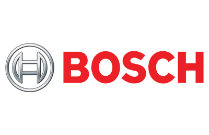 The Bosch hot water selection covers space saving gas continuous flow, versatile electric storage, and energy efficient heat pump units. A huge global company, Bosch products range from garden tools to industrial software solutions as well as their reliable selection of hot water heaters.
6 Star rating gas continuous flow hot water systems
Duel handed electric storage for easy installation
12 year heat exchanger and 10 year cylinder warranties.
We also offer instant electric hot water systems from:
Your local hot water specialists Brisbane & Gold Coast
Ryan Old Plumbing can provide professional advice and expert recommendations on which brand, style and model hot water system will meet the needs of your home or business. Contact our team at 1300 740 206 or complete our hot water quote booking form today.
HOT WATER FAQ
For more in depth hot water information visit our Hot water Information page