Hot Water System Replacement
Electric, gas, instant, solar hot water replacements
Ryan Old Plumbing can take care of your hot water system replacement requirements throughout Brisbane, Logan, Redlands, and the Gold Coast. Our experienced plumbers and gas fitters work will all styles of hot water systems including electric storage , gas , solar, instant and heat pump models. We cover all the leading hot water brands such as Rheem , Rinnai , Bosch, Thermann, and Dux .
Upgrade your faulty hot water heater with Ryan Old Plumbing today.
BOOK A HOT WATER UNIT REPLACEMENT TODAY
Signs it's time to upgrade your hot water heater
On average a storage hot water system will last around 10 years so if yours is needing repairs at around this age you could be better off replacing the unit rather than paying for repairs. Instant hot water systems will last longer, often up to 20 years.
Leaking tank - replacing a storage tank which has begun to corrode or has sprung a leak can be costly depending on the model and the age of the unit (whether replacement parts are easily sourced). With the price of hot water units reducing every year it could prove to be more cost effective to opt for a replacement system over a new tank.
Brown or discoloured water can indicate that the tank has started to corrode, there is build-up of sediment in the tank, or you have a rust issue in the water pipes. All are problems that need to be fully investigated by your plumber o ensure you can make informed decisions regarding the upgrade or repair.
Banging, popping, crackling, or other noises coming from your hot water unit can signify larger problems are brewing.
Repeated repairs - if you're calling your plumber for repairs often you may end up paying more in repair bills than it would cost to install a new unit. Before you say yes to yet another repair, ask your plumber what a hot water system replacement cost would be, you might be surprised.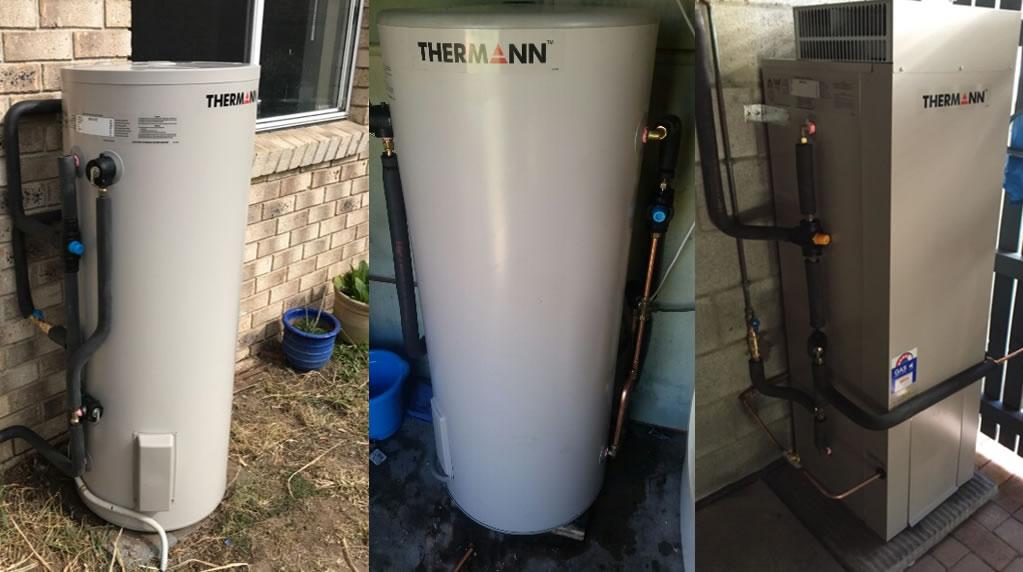 Benefits of replacing your hot water system
Brand new warranty
Hassle free maintenance for the next 10 or so years (if you invest in a top quality system from a reputable brand, you definitely get what you pay for with hot water system)
Increased energy efficiency
Option to upgrade to an eco-friendly alternative such as solar or heat pump hot water reducing your homes greenhouse gas emissions and lowering your home water heating costs.
Increase the capacity - families grow over time, teenagers seem to need a lot more hot water than toddlers do.
On the flip side, your household may have downsized and heating a 400L storage tank 24/7 is a big unnecessary cost.
The Ryan Old team can take care of all aspects of your hot water system replacement including converting to another style or power source, moving water pipes, and adding gas pipes.
Your local hot water replacement specialists Brisbane & Gold Coast
Don't waste money on costly repairs on an ageing hot water system, speak to the team at Ryan Old Plumbing for an energy efficient upgrade today. Contact our hot water replacement specialists at 1300 740 206 or complete our quick online hot water booking now.
HOT WATER FAQ
For more in depth hot water information visit our Hot water Information page