Vulan Hot Water
Vulcan hot water system specalists
Vulcan Hot Water Systems are undoubtedly one of the best in the Australian market. High quality, value for money and reliability are some of the unique features of the Vulcan range. Rheem is the parent brand of Vulcan hot water systems, producing the affordable Vulcan gas and electric range.
If you are looking for a reliable and affordable hot water system, Vulcan is a great choice. Ryan Old Plumbing, are the preferred suppliers for Vulcan hot water systems. Contact our team for Vulcan hot water system installation, repair or maintenance services throughout Brisbane, Logan, Redlands, and the Gold Coast.
BOOK VULCAN HOT WATER NOW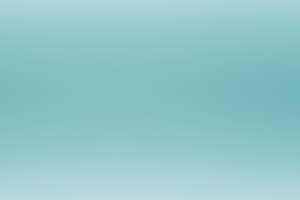 Why go for Vulcan Hot Water Systems?
Here are a few reasons why Vulcan is highly recommended and receives outstanding reviews.
The hot water systems are manufactured locally making it super easy to source spare parts for repairs.
Vulcan rates high for all aspects like - ease of use, customer satisfaction, quiet operations, warranty, effectiveness, and reliability.
The storage hot water tanks are made from high-strength steel - it is tough to withstand temperature and pressure changes.
Ceramic lining in hot water tank ensures it is protected from corrosion and tough weather conditions.
Gas hot water systems are made using steel jackets and can be installed easily either against a wall or in a wall cavity.
Vulcan units be easily serviced by plumbers throughout Australia.
Vulcan offers 10 years warranty on cylinder, 1-year warranty on parts, and labour.
Vulcan Gas Hot Water Systems
Vulcan Freeloader gas hot water system comes in two sizes:
135 litres - Ideal for 2-4 people
170 litres - Ideal for 3-5 people
Gas heaters are economical and their operating costs are low, plus they have an energy rating of 4 stars.
Vulcan Electric Hot Water Systems
Vulcan Electric models come in various tank capacities like:
50 and 80 litre - Suitable for 1-2 people
125 litre - Suitable for 2-3 people
160 litre - Suitable for 2-4 people
250 litre - Suitable for 3-5 people
315 litre - Suitable for 4-6 people
400 litre - Suitable for 5-9 people
Emergency Hot Water Services
Unfortunately, hot water systems can break down anytime. If you have an urgent hot water issue, contact your local emergency plumbers on 1300 740 206. Our plumbers are available 24/7 and would be happy to help you!
Book your Vuncan hot water service today
At Ryan Old Plumbing, we specialise in Vulcan hot water system installation, repair and maintenance services. Whether you are looking for a new unit or need to replace your old leaking hot water system, contact Ryan Old Plumbing. We service all suburbs of Brisbane, Gold Coast, Logan, Moreton Bay, and Redland.
Call us today on 1300 740 206 or fill in our online hot water service booking form.
HOT WATER FAQ
For more in depth hot water information visit our Hot water Information page