On the lookout for reliable plumbers Brisbane wide?
Well, look no further. Ryan Old Plumbing specialises in delivering professional plumbing and maintenance services to Brisbane. Available 24/7, we pride ourselves on providing outstanding customer service at an affordable price, no matter the time and place.
Ryan Old Plumbing's service range spans across residential, commercial, and industrial plumbing throughout Brisbane North, Brisbane South, and Western Suburbs. Whether the issue is in your home or business, we have you covered!
ONLY TRUST THE EXPERT LOCAL PLUMBERS
We specialise in providing professional maintenance plumbing services – 24 hours a day, 7 days a week everywhere in Brisbane. If you have an emergency plumbing situation then contact our office and we will come to you ASAP!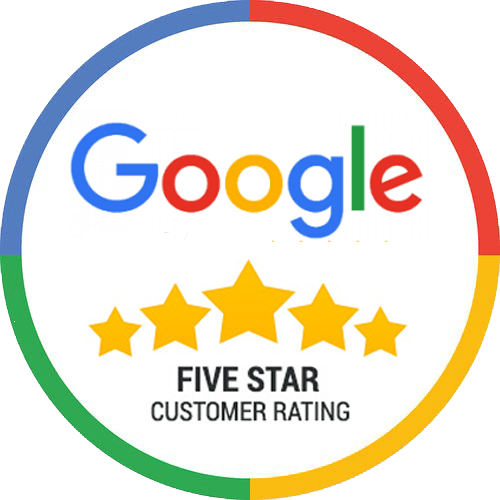 MAKE A BOOKING!
Get upfront pricing, guaranteed workmanship and a free plumbing inspection, when you book one of our expert Ryan Old plumbers today!
First-class Brisbane plumbing solutions
Our fully qualified team at Ryan Old Plumbing are equally efficient as they are respectful. Responding quickly to every inquiry, we undertake tasks with great attention to detail and leave work areas in a spotless state.
Ryan Old Plumbing offers a range of plumbing services, from routine inspections to emergency plumbing. Our work varies greatly, with our plumbers regularly tackling jobs concerning leak detection, low water pressure, and dripping taps.
With many years of experience under our collective belt, there isn't a task too great. Don't hesitate to contact us, whatever your inquiry.
Emergency Plumbers Brisbane
The mere thought of a plumbing emergency can send shivers down one's spine. Peace of mind is possible though, with Ryan Old's fully licensed team just a phone call or contact form away.
Urgent plumbing problems can occur at the most inconvenient times, leaving homes and businesses without necessary plumbing systems.
Our local plumbers and gas fitters work around the clock to ensure your plumbing problems are rectified as soon as possible. Issues are rapidly identified by our team and usually fixed on the spot. With our vehicles stocked full of top-quality equipment, Ryan Old Plumbing is a name you can rely on. We will complete the job in an efficient, thorough manner, with exceptional customer service and workmanship a given.
Ryan Old Plumbing can attend to your urgent plumbing needs 24 hours, 7 days a week. Contact our on-call emergency plumber now: 1300 055 940.
Brisbane Plumber Pricing
We understand that plumbing services can come at a sizeable cost, and that's why we're committed to competitive pricing.
Considering Ryan Old Plumbing's vast expertise and reputation within the industry, we're able to mitigate costs without compromising on quality. This holds true with our experience provided to our customers; fantastic value for money.
Plumber Services
Ryan Old's Brisbane plumbing team offer a plethora of residential, commercial and industrial plumbing services, including but not limited to:
Leaking toilets and toilet repairs: for when your toilet is being an unnecessary pain in the backside. ‍
Bathroom and kitchen renovations: need someone dependable to implement plumbing systems within your renovated spaces?
Hot water systems: repairs, upgrades and installations.
Tempering valves: essential for your safety and comfort.
Plumbing inspections: don't risk a plumbing emergency.
Appliance installation: dishwasher, hot water, garbage disposal units.
Drainage problems: have your pesky drainage issues solved immediately.
Burst pipes: hire a professional to carry out your pipe repairs.
Water leaks: can be very costly if not dealt with immediately.
Blocked drains: how disgusting, let alone unhygienic. Get your drains flowing cleanly today.
Dripping taps and toilets: don't put up with the annoyance any longer.
Water pressure issues: optimise your water pressure.
Roof and gutter repairs: roof or gutter leakages? We're here to help.
Backflow prevention and testing: don't risk your health. Test your backflow today.
Thermostatic mixing valve testing and installation: hot water is a necessity in every home. Therefore, mixing valves are as well.
Noisy pipes or water hammer repairs: don't put up with the noise any longer. Ask about ideal pipeline control today.
What sets our Brisbane plumbers apart?
At Ryan Old Plumbing, we understand that there are a number of plumbing companies available across Brisbane, so what sets our plumbing team apart from the others?
We are fully qualified and licenced.
We are prompt and fast acting.
We offer 24/7 plumbing services.
We are respectful of both our customers and their property.
No plumbing job is too large or too small for our team.
We always leave your home or workplace clean and tidy.
Your local and reliable Brisbane plumber
For more information in relation to the services that our plumbers offer throughout Brisbane, contact Ryan Old Plumbing on 1300 055 940 or complete our quick plumber booking form today.
Plumbing Problems? Get A Quote!
Send us a message with your plumbing needs and we'll get in touch to answer any questions and arrange a visit to provide you with a quote.
We can help with your plumbing issues in Brisbane
Ryan Old Plumbing Reviews
Here at Ryan Old Plumbing, we've helped thousands of Brisbane & Gold Coast residents just like you with plumbing emergencies, repairs and installations. What did they have to say about Ryan Old Plumbing team? Read some of our many five-star reviews to find out!

Excellent service. So good to deal with. I recently renovated my bathroom and the guys were so helpful. They handled a few curveballs and got my bathroom up and running in a timely manner...

I would like to thank the service of the experienced plumber who came to quote the installation of tap fittings I purchased myself. Nothing was a problem and he installed them on the spot...

Fantastic! Ryan was friendly from the first call and had a young bloke attend my leaking hot water in Manly within half hour, had the job completed within the next half hour and kept me up to date...

Services We Offer In Brisbane
Need A Plumber?
For upfront pricing, guaranteed workmanship and a free plumbing inspection, call the plumbers Brisbane and Gold Coast locals can rely on for fast and friendly service.