Need a Plumber In Brisbane North?
Ryan Old Plumbing takes great pride in providing top-quality plumbing solutions for the Brisbane North region. Whether they happen in your household or workplace, plumbing issues are always of annoyance.
Burst pipes, leaking taps and blocked drains? A fickle hot water system? Problems with your toilet? Whatever the problem, Ryan Old Plumbing's licensed and experienced plumbing team can cater to each of your plumbing needs.
Ryan Old Plumbing takes pride in servicing North Brisbane in an efficient, respectable manner.
We specialise in professional maintenance and plumbing; 24 hours, 7 days a week. Prompt and reliable, for 10 years and counting we've provided a plethora of plumbing services to countless happy customers.
ONLY TRUST THE EXPERT LOCAL PLUMBERS
We specialise in providing professional maintenance plumbing services – 24 hours a day, 7 days a week everywhere in Brisbane North. If you have an emergency plumbing situation then contact our office and we will come to you ASAP!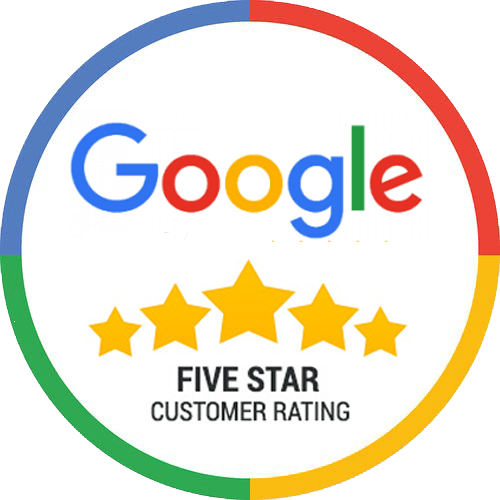 MAKE A BOOKING!
Get upfront pricing, guaranteed workmanship and a free plumbing inspection, when you book one of our expert Ryan Old plumbers today!
Your plumber problems will be sorted
It doesn't matter if your plumbing issue is residential, commercial or industrial; Ryan Old have you covered. We offer top-rate services to all residents across Brisbane's Northside. Our qualified, licensed plumbing team are capable of attending to your needs, whatever they may be. Our experience speaks for itself; we assure you that your problem will be dealt with in a swift, professional fashion. All enquiries are responded to as soon as possible, and tasks addressed promptly. With Ryan Old providing excellent service at an affordable price, you can have peace of mind.
Should you opt for us as your Brisbane Northside plumbers?
That's an absolute no-brainer: of course, you should! Fantastic customer service and workmanship define Ryan Old Plumbing's purpose. From point of arrival to completion of the task at hand, we carry ourselves with the utmost professionalism. And once the job is complete, we always leave your premises clean and tidy. No matter your issue, or time of day, we deliver a reliable service that will be sure to leave you satisfied.
Plumber Brisbane North Services
Our plumbing and drainage service offering is comprehensive, consisting of, but not limited to:
Leaking toilets and toilet repairs
Bathroom plumbing and renovations
Kitchen plumbing and renovations
Hot water systems – repairs, upgrades and installations
Tempering valves
Plumbing inspections
Appliance installation – dishwasher, hot water, garbage disposal units
Burst pipes
Dripping taps and toilets
Water pressure issues
Roof and gutter repairs
Thermostatic mixing valve testing and installation
Noisy pipes or water hammer repairs
Regardless of what your enquiry may be, don't hesitate to give our team a call now on 1300 055 940.
Plumber Brisbane North Maintenance
On the search for a dependable plumber to attend to your plumbing and drainage maintenance needs? Well, your search can end here. With decade-long exposure to the Brisbane area, we're familiar with the tropical climate's impact on drains and pipes. Our solutions are tailored to help your systems withstand the often harsh conditions. Ryan Old Plumbing takes great care in optimising our levels of workmanship and knowledge. This is conducive to the overall customer experience we provide to all customers.
Residential Plumbers Brisbane Northside
On the search for a dependable plumber to attend to your residential plumbing needs? No matter the time or problem, Ryan Old Plumbing are here to help. Ryan Old Plumbing holds an extensive residential offering across Brisbane's Northside. We're available 24 hours, 7 days a week to tackle your plumbing problems directly, no matter the extent.
In addition to residential services, we also offer first-class plumbing services to your business.
For more information on our commercial plumbing arm, navigate through our website or call us today on 1300 055 940.
Need an emergency plumber in Brisbane North?
Emergency plumbing situations are not only frustratingly inconvenient but if not quickly attended to can cause costly damage to your home or workplace. Ryan Old Plumbing will always be at your service in a crisis, with on-call emergency plumbers always at the ready. Offering a top-quality emergency service is just the start; we're more than happy to attend to your untimely plumbing needs.
Around the clock, we will be there for you as soon as possible.
In a state of a plumbing emergency? Call us immediately on 0488 856 880
Ryan Old Plumbing – your local specialist plumbers
For more information in relation to the services that our plumbers offer throughout Brisbane, contact Ryan Old Plumbing on 1300 055 940 or complete our quick plumber booking form today.
Plumbing Problems? Get A Quote!
Send us a message with your plumbing needs and we'll get in touch to answer any questions and arrange a visit to provide you with a quote.
We can help with your plumbing issues in Brisbane North
Ryan Old Plumbing Reviews
Here at Ryan Old Plumbing, we've helped thousands of Brisbane & Gold Coast residents just like you with plumbing emergencies, repairs and installations. What did they have to say about Ryan Old Plumbing team? Read some of our many five-star reviews to find out!

Excellent service. So good to deal with. I recently renovated my bathroom and the guys were so helpful. They handled a few curveballs and got my bathroom up and running in a timely manner...

I would like to thank the service of the experienced plumber who came to quote the installation of tap fittings I purchased myself. Nothing was a problem and he installed them on the spot...

Fantastic! Ryan was friendly from the first call and had a young bloke attend my leaking hot water in Manly within half hour, had the job completed within the next half hour and kept me up to date...

Services We Offer In Brisbane North
Need A Plumber?
For upfront pricing, guaranteed workmanship and a free plumbing inspection, call the plumbers Brisbane and Gold Coast locals can rely on for fast and friendly service.