Looking for reliable Ipswich plumber?
Are you an Ipswich resident experiencing residential plumbing problems? Do you own a commercial or industrial property in Ipswich? Whatever your situation is, having access to a skilled and reputable local Ipswich plumber is the key to fast and effective repairs.
With our help at Ryan Old Plumbing, we guarantee workmanship so your plumbing repairs and installations last long into the future.
ONLY TRUST THE EXPERT LOCAL PLUMBERS
We specialise in providing professional maintenance plumbing services – 24 hours a day, 7 days a week everywhere in Ipswich. If you have an emergency plumbing situation then contact our office and we will come to you ASAP!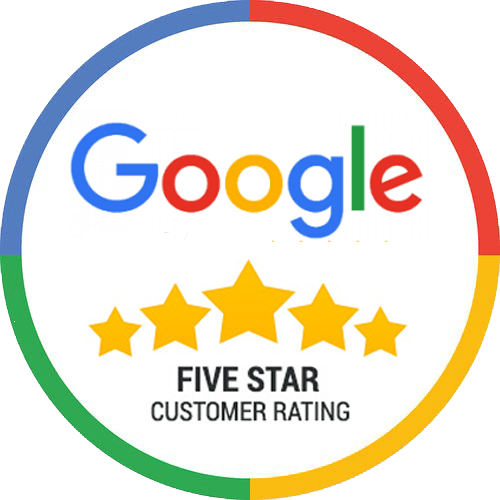 MAKE A BOOKING!
Get upfront pricing, guaranteed workmanship and a free plumbing inspection, when you book one of our expert Ryan Old plumbers today!
We have the best local plumbers in Ipswich!
You want a good local plumber already known for reliability and customer service in your area. Someone only a few kilometres away is going to be a far better option than someone that is completely outside the city. Working with local Ipswich plumbers is ideal because of their faster response time. Just look us up online to see what our customers are saying about us. We place great importance on showing respect and professionalism in every job, no matter how large or small. You will quickly learn that other locals, even friends, family and work colleagues have a lot of positive things to say about our attitude, timekeeping, tidiness, skill and approach to the work we do.
Avoid disappointment
By looking at our reviews and into our background and reputation you can ensure you are hiring a local plumbing expert in Ipswich. Avoid disappointment with the work, with the plumber, with the whole experience by hiring Ryan Old Plumbing for your Ipswich commercial, residential or industrial plumbing needs. We have a proven track record with other local homes and businesses and you will see not only can we arrive quickly, but we are also efficient and effective at all kinds of plumbing problems. If you want to learn more about the services we offer you can take a look at our website or give us a call.
Why use our Ipswich plumbers?
When you need experienced and accomplished local plumbing in Ipswich, Ryan Old Plumbing offers just that. All of our local plumbers are trained, licensed and great at what we do! You can have complete confidence that whichever of our team comes to handle your job will have the qualifications and industry knowledge to handle it. Just some of our top-notch plumbing services are:
Blocked drain cleaning
A very common problem Ipswich residents face is blocked drains. At Ryan Old Plumbing, we have the expertise in drain cleaning services and carry in our vans the latest equipment to detect the blockage, get to it, remove it and handle any other repairs required. That includes things like drain inspection cameras and the use of high-pressure jet rodding. We also offer a wide array of drain cleaning including:
Blocked sink
Blocked toilet
And a lot more!
Hot water repairs, replacement and installation
Ipswich businesses and homes rely on hot water for residential and commercial purposes. And we know how difficult it is to have no hot water all of a sudden and the importance of getting it fixed quickly. Our licensed & local hot water plumbers will get their fast and come up with a solution.
Gas fitting and repairs
We understand that when you're looking for a company to take care of your Ipswich gas fitting requirements, you need someone who knows exactly what they are doing and has a high level of safety standards. All of our gas plumbing work meets the relevant state, Australian, and industry standards and is backed by a 100% workmanship guarantee.
Other plumbing services
Commercial plumbing issues in offices, restaurants, hotels and so on
Industrial plumbing services
Residential plumbing services
Leaking toilets and toilet repairs
Plumbing inspections
Kitchen and bathroom plumbing
Plumbed-in fridge installation
Gutter and downpipe repair and replacement
Thermostatic mixing valve testing and installation
Noisy pipes or water hammer repairs
And a whole lot more!
We also offer emergency plumbing services 24/7 for those unexpected plumbing problems that need urgent and fast action.
Give us a call!
At Ryan Old Plumbing we specialise in offering plumbing services and maintenance work at a high level 7 days a week, 24 hours a day. If you have a plumbing situation in Ipswich and are looking for great plumbers, give us a call. Our pricing is completely upfront, you will not have to deal with hidden costs or shoddy materials. We use licensed and skilled plumbers and we offer a guarantee on the work we do. You can even get in touch for a free plumbing inspection! Whatever your project, we are committed to offering outstanding customer service every time. To learn more or talk about that free inspection click on the contact page or call.
Plumbing Problems? Get A Quote!
Send us a message with your plumbing needs and we'll get in touch to answer any questions and arrange a visit to provide you with a quote.
We can help with your plumbing issues in Ipswich
Ryan Old Plumbing Reviews
Here at Ryan Old Plumbing, we've helped thousands of Brisbane & Gold Coast residents just like you with plumbing emergencies, repairs and installations. What did they have to say about Ryan Old Plumbing team? Read some of our many five-star reviews to find out!

Excellent service. So good to deal with. I recently renovated my bathroom and the guys were so helpful. They handled a few curveballs and got my bathroom up and running in a timely manner...

I would like to thank the service of the experienced plumber who came to quote the installation of tap fittings I purchased myself. Nothing was a problem and he installed them on the spot...

Fantastic! Ryan was friendly from the first call and had a young bloke attend my leaking hot water in Manly within half hour, had the job completed within the next half hour and kept me up to date...

Services We Offer In Ipswich
Need A Plumber?
For upfront pricing, guaranteed workmanship and a free plumbing inspection, call the plumbers Brisbane and Gold Coast locals can rely on for fast and friendly service.