On the search for plumbers in Logan, QLD?
Well, you have found what you've been looking for. Ryan Old is the name to remember for professional plumbing and maintenance services in the Logan area. We specialise in performing plumbing jobs of all shapes and sizes throughout residential, commercial and industrial areas.
On call 24 hours per day, 7 days a week, you can rely on Ryan Old Plumbing to attend to all of your plumbing-related needs around the clock.
Whether you require plumbing service in your household or business, you're sorted with Ryan Old Plumbing at the helm.
ONLY TRUST THE EXPERT LOCAL PLUMBERS
We specialise in providing professional maintenance plumbing services – 24 hours a day, 7 days a week everywhere in Logan. If you have an emergency plumbing situation then contact our office and we will come to you ASAP!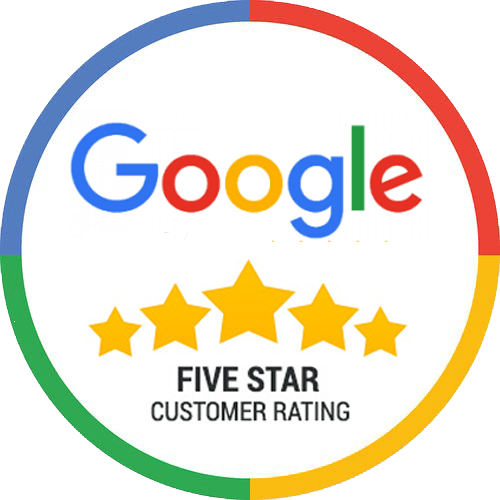 MAKE A BOOKING!
Get upfront pricing, guaranteed workmanship and a free plumbing inspection, when you book one of our expert Ryan Old plumbers today!
Your local plumber in Logan
Our fully qualified and licensed local plumbers take serious pride in their workmanship, and never compromise on delivering great service to our customers. We're always ready to provide the Logan area with top-grade plumbing services. Quick to respond, great attention to detail, and respectful of your premises. That's our service in a nutshell.
From routine plumbing maintenance to commercial and industrial plumbing, our experienced team perform tasks throughout the Logan area.
Logan plumbing services
Coexistence of quality and affordability can be a rarity, though it's a fundamental right that we believe all our clients should have. This is why we at Ryan Old Plumbing centre our business focus around optimising customer service.
Opting for a cheap plumber in Logan may be a priority of yours, but workmanship & service standard also ought to be. Ryan Old Plumbing epitomises the notion of value for money, and assure you that you will join our growing list of satisfied customers.
Upon receival of your enquiry, we will do everything possible to meet your needs in the quickest time frame. Once we're at your premises, you can count on our renowned high standard of workmanship to not only get the job completed but completed to an excellent standard.
Our services include, but are not limited to:
Leaking toilets and toilet repairs
Kitchen plumbing and renovations
Hot water systems – repairs, upgrades and installations
Tempering valves
Plumbing inspections
Appliance installation – dishwasher, hot water, garbage disposal units
Drainage problems
Burst pipes
Water leaks & leak detection
Dripping taps and toilets
Water pressure issues
Roof and gutter repairs
Thermostatic mixing valve testing and installation
Noisy pipes or water hammer repairs
Whatever your inquiry is, don't hesitate to give our local plumbers a call now on 1300 055 940.
Swift, dependable Logan plumbers
Whatever you need in terms of plumbing, Ryan Old Plumbing is your number one option. We respond as quickly as can be to every inquiry, arrive on your premises quickly, and leave the treated vicinity in a spotless state.
Don't hesitate for a moment longer. Contact Ryan Old Plumbing today.
Emergency plumber Logan
The mere idea of an emergency plumbing situation unfolding at one's house or workplace can be very unsettling. On a daily basis, we as people are collectively reliant on plumbing-based systems.
When the unthinkable occurs, Ryan Old are the plumbers to contact. With on-call emergency plumbing available 24 hours, 7 days, your urgent plumbing situation will be readily attended to by our fully-qualified team.
Relentlessly leaking taps, hot water system damage, blocked drains, unusually low pressure and burst pipes are just some occurrences that can cause a significant amount of stress. Whatever your plumbing emergency is, Ryan Old will present a timely, cost-effective solution and guarantee a high level of satisfaction at your end.
At Ryan Old Plumbing, customer service is a priority. No matter the query you have, we will act to it efficiently and effectively.
Desperately need a plumber, Logan Area? We're available 24 hours per day, days a week. For all urgent concerns regarding plumbing and drainage, get a hold of us on 1300 055 940 .
What sets our Brisbane plumbers apart?
At Ryan Old Plumbing, we understand that there are a number of plumbing companies available across Brisbane, so what sets our plumbing team apart from the others?
We are fully qualified and licenced.
We are prompt and fast acting.
We offer 24/7 plumbing services.
We are respectful of both our customers and their property.
No plumbing job is too large or too small for our team.
We always leave your home or workplace clean and tidy.
Plumbing Problems? Get A Quote!
Send us a message with your plumbing needs and we'll get in touch to answer any questions and arrange a visit to provide you with a quote.
We can help with your plumbing issues in Logan
Ryan Old Plumbing Reviews
Here at Ryan Old Plumbing, we've helped thousands of Brisbane & Gold Coast residents just like you with plumbing emergencies, repairs and installations. What did they have to say about Ryan Old Plumbing team? Read some of our many five-star reviews to find out!

Excellent service. So good to deal with. I recently renovated my bathroom and the guys were so helpful. They handled a few curveballs and got my bathroom up and running in a timely manner...

I would like to thank the service of the experienced plumber who came to quote the installation of tap fittings I purchased myself. Nothing was a problem and he installed them on the spot...

Fantastic! Ryan was friendly from the first call and had a young bloke attend my leaking hot water in Manly within half hour, had the job completed within the next half hour and kept me up to date...

Services We Offer In Logan
Need A Plumber?
For upfront pricing, guaranteed workmanship and a free plumbing inspection, call the plumbers Brisbane and Gold Coast locals can rely on for fast and friendly service.