Your reliable plumber in Capalaba
If you're having plumbing problems in Capalaba, the Ryan Old team are the ones to call to get prompt and professional plumbing assistance. We are fully qualified and experienced specialists, with 24/7 availability meaning your around-the-clock plumbing requirements will always be taken care of. From leaking and burst pipes to gutter repairs and leaking toilets, we can assist with jobs both big and small, effectively and efficiently.
We service the plumbing needs of homes and businesses across the greater Redland Bay region, including Capalaba, so get in contact today.
BOOK CAPALABA PLUMBER TODAY
What plumbing services do we offer in Capalaba?
Ryan Old Plumbing's catalogue of services available to Capalaba is significant, and we're fully adaptable to any and all situations; there's no plumbing-related occurrence we're unfamiliar with. We cover all plumbing and drainage services including:
Hot water systems - repairs, upgrades and installations.
Tempering valves.
Plumbing inspections.
Appliance installation - dishwasher, hot water, garbage disposal units.
Burst pipes.
Water leak detection.
Dripping taps and toilets.
Roof and gutter repairs.
Backflow prevention and testing.
Thermostatic mixing valve testing and installation.
Noisy pipes or water hammer repairs.
If the service you are looking for is not listed here give our team a call on 0421 185 947 , we're sure to be able to help.
A great job done isn't a welcome bonus with us; it's a certainty.
Contact us today, without a second thought.
Professional commercial plumber servicing Capalaba
The Ryan Old plumbing team don't just help homes with their plumbing - we assist commercial and industrial clients too. We understand that it isn't just households that require assistance with plumbing issues - businesses do too, so we offer a range of services to ensure you are back up and running, without plumbing problems, as soon as possible. Get in contact to find out more!
Fast response emergency plumber Capalaba
In a state of plumbing emergency? Don't panic, for Ryan Old Plumbing are at your service. We have a dedicated emergency plumbing team on-call, so whether it's four in the afternoon or two in the morning, we can help. If your hot water system is dysfunctional, you have a gas leak or are in urgent need of a pipe repair, our dedicated team is ready for 24 hours, 7 days a week.
Contact our on-call emergency plumber at 0421 185 947 any time of the day or night.
Why choose our Capalaba plumbers?
We are proudly owned and run locally for more than a decade.
We are frequently on call to assist with your plumbing issue, no matter the size.
We specialise in performing plumbing and maintenance services on a 24/7 basis throughout Greater Redland Bay.
Regardless of the plumbing problem at hand, it will be dealt with in a highly professional manner by our team.
We take a high level of pride in our workmanship.
We are committed to completing our jobs to a very professional standard.
Customer satisfaction is at the forefront of our minds in all that we do. n every job, our workmanship is 100% guaranteed.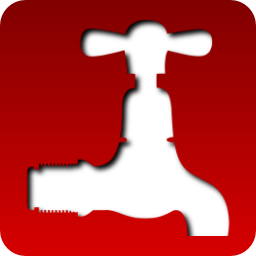 Your local Capalaba plumbing experts
Ryan Old Plumbing are offer state-of-the-art service to residents of Capalaba, with our renowned workmanship beginning as soon as we receive your enquiry. Respect is our middle name, and we promise an ultra-positive experience from your end. Call us today on 0421 185 947 and chat to our friendly team about what Ryan Old Plumbing can do for you.
PLUMBER FAQ
For more in depth plumber information visit our Plumber Information page