When you turn your hot water tap on, you expect hot water to flow out. Whether it is a shower, bath, kitchen sink or laundry basin, water at a particular temperature will always run from the faucets in your home or workplaces. But how does that occur?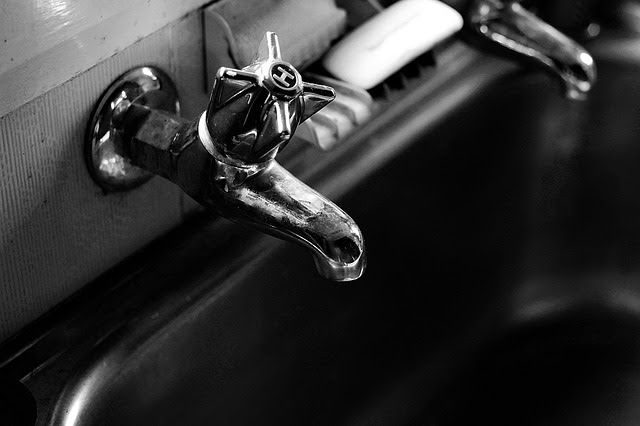 Tempering valves and TMVs are the devices responsible for ensuring that the water that comes out of your tap is safe and at the right temperature. But, what is the difference?
Tempering Valve
What is a tempering valve?
A tempering valve, which is also known as a hot water mixing valve or a hot water tempering valve, is either a 2-inlet or 3-inlet mixing valve which is adjustable and activated by temperature. It mixes both hot and cold water together to achieve a desired temperature, in order to regulate the temperature of hot water that flows from outlets in your home.
What does a tempering valve do?
A tempering valve has a temperature sensitive element which focuses on adjusting the mix of hot/cold water depending on two factors:
What the tempering valve adjustment is.
What the water temperature is for any incoming water flow.
The mixing valve is a sliding component that is found in the tempering valve, ensuring the correct ratio of hot to cold water is being allowed to flow through. A tempering valve usually controls the temperature within ±3%.
What temperature is a tempering valve normally set at?
According to Queensland legislation, hot water is to be heated to a minimum of 60°C to prevent the growth of bacteria such as Legionella. A tempering valve ensures that hot water flows from taps at a maximum temperature of 50°C.
Thermostatic Mixing Valve
What is a TMV?
A thermostatic mixing valve, which is also known as a TMV, is a tool that combines hot and cold water together to maintain a specific water temperature when sending water through a faucet.
What does a thermostatic mixing valve do?
A TMV mixes both hot and cold water together so it is a particular temperature (within 1℃ +/-) so it can be sent to different water outlets. The temperature is generally prearranged by a tradesperson or a qualified plumber, and the TMV element that responds to thermal activity alters the levels of hot and/or cold water to ensure the correct temperature.
According to National Plumbing and Drainage Standard AS/NZS 3500.4: 2003, some water installations are not permitted to deliver water at a temperature higher than 50℃/45℃, which is why a TMV is installed – to assist with temperature regulation.
What temperature is a TMV normally set at?
Thermostatic mixing valves are generally set so hot water flows from a faucet at 45℃.
What is the difference between a TMV and a Tempering Valve?
Although TMVs and tempering valves get regularly mixed up, they are actually two separate devices. They both mix hot and cold water together to achieve a specific water temperature, but there are a few notable differences:
A plumber must have the appropriate TMV licence to install a TMV.
Tempering valves are not as quick as TMVs to respond to temperature changes.
TMVs last longer than tempering valves.
Tempering valves are cheaper than TMVs.
TMVs will generally get repaired, not replaced.
TMVs require inspecting every 12 months, in accordance with AS4032.3.
Thermostatic mixing valves are required by law in the following locations, due to the possibility of high risk people being present (such as the elderly, sick or children):
Hospitals.
Schools.
Aged care facilities.
Nursing homes.
Childcare facilities and afterschool care.
Respite centres.
Hotels.
Shopping centre bathroom facilities.
If you require further assistance with tempering valves and TMVs, give Ryan Old Plumbing a call on 0488 856 880.
Resources:
https://en.wikipedia.org/wiki/Thermostatic_mixing_valve
https://www.health.qld.gov.au/public-health/industry-environment/environment-land-water/water/risk-management/plan/implement/monitoring-temperature
https://www.business.qld.gov.au/industries/building-property-development/building-construction/laws-codes-standards/sustainable-housing