When it comes to issues with your plumbing, they can be messy and disruptive enough on their own – you don't want to have to deal with your garden being pulled up and damaged just so a pipe can be replaced.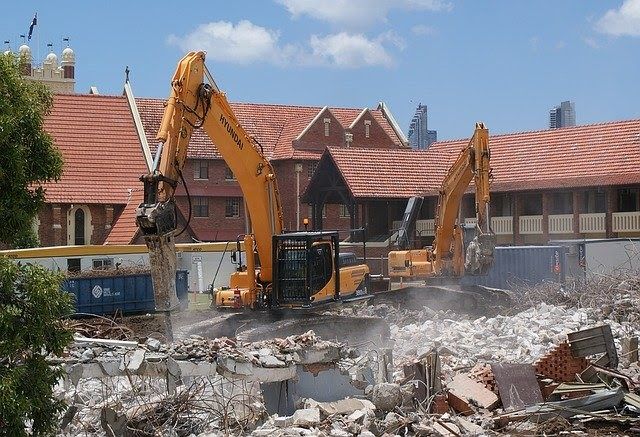 Enter pipe relining – a great alternative to the traditional method of pipe replacement. Keep reading to learn more, or give Ryan Old Plumbing a call today on 0488 856 880.
What is pipe relining?
Pipe relining has been around for over 25 years, but it is a pretty new concept here in Australia. Pipe relining is the process of inserting a tube-like lining inside a pipe which may have a crack or a leak. This stops the need for extensive earthworks to remove and replace one broken pipe, and the lining is likely to be stronger than the original piping.
Additionally, when a drain has been blocked by tree roots, they are likely blasted out using water (also known as jet rodding) however this does not fix the cracks in the piping and only removes the blockage. Pipe relining fixes the area in which the tree root got in, as well as protecting it from further damage.
When can pipe relining be used?
PIpe relining can be used in almost any circumstance, however it works well:
When plumbing is in a hard to reach place, such as under a concrete slab.
Where plumbing is located under areas that would suffer if excavated, such as gardens or landscaping.
Where piping is at strange angles.
For ageing plumbing.
And so much more! In general, the only circumstances in which pipe relining can not be used is if the piping is severely damaged. If this is the case, the pipe relining does not have anything to attach too, so a full replacement will be required.
What are the benefits of pipe relining?
There are a huge variety of benefits when it comes to pipe relining:
Little to no excavation works are needed.
Great for plumbing in hard to reach places.
Can be installed using access points and/or manholes already in place.
Less time is needed – pipe relining can usually be carried out in a fraction of the time it would take to dig and replace.
Very cost effective for plumbing in difficult locations.
Less excavation works means less cost for equipment and labour.
Perfect for ageing plumbing under delicate infrastructure, such as heritage homes.
Very versatile, meaning it can be used to repair sewer or stormwater drains made from a range of products including clay, concrete, cast iron and PVC.
Great option for pipes that suffer recurring blocked drain problems due to tree roots.
A strong layer is created on the inside of the pipe which, in effect, creates a new pipe inside the old one.
The pipe relining lasts a long time, with a design life up to 50 years.
Reduced safety issues, as creating a large trench or hole in a busy area presents a significant safety risk.
Who can implement pipe relining?
You should always call in a qualified plumbing professional to complete any pipe relining works that require completing. Pipe relining is a specialist job that requires the correct tools and equipment, as well as expertise and experience, so it is not a DIY job for a Sunday afternoon!
For further information, or to speak to a pipe relining expert, give Ryan Old Plumbing a call today on 0488 856 880.
Resources:
https://hipages.com.au/article/what_is_pipe_relining
https://www.trenchlesspedia.com/definition/2988/relining-sewer-rehabilitation